Books and Stories
From 1940 San Francisco to first century Roman Britain …
welcome to the worlds of crime fiction author Kelli Stanley.
←Miranda Corbie Series
Roman Noir Series→
Stand-Alone/Non-Fiction
↓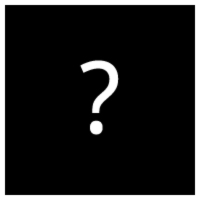 ---
The Miranda Corbie Series:
CITY OF SECRETS is the next book in the Miranda Corbie series, and releases on September 13, 2011.
Set in a richly textured and noir-styled 1940 San Francisco, and featuring a "great new dame in crime fiction" (Linda Fairstein), CITY OF DRAGONS is the first book of the series and debuted to overwhelming critical acclaim, was an Indie Next pick and a finalist for the Los Angeles Times Book Prize.
"Children's Day", a short story prequel to CITY OF DRAGONS, is available in the bestselling International Thriller Writers anthology FIRST THRILLS: HIGH OCTANE STORIES FROM THE HOTTEST THRILLER WRITERS.
"The Memory Book", another Miranda short story and prequel, will be available online in September as part of the launch celebration for CITY OF SECRETS.
CITY OF DRAGONS is currently available in hardcover, e-editions, large print and as an audio book (mp3, CD and library editions). A trade paperback will be released on August 30th, 2011.
The Roman Noir Series:
THE CURSE-MAKER—the highly anticipated sequel to NOX DORMIENDA—was published February 1st, 2011. Set in Aquae Sulis (Roman Bath), the novel is another "breath-taking adventure" (Gayle Lynds) featuring Arcturus, the private physician and sometime sleuth for Agricola, the governor of Britannia.
A fond homage to the hard-boiled style of Raymond Chandler and Dashiell Hammett, NOX DORMIENDA (A Long Night for Sleeping) burst on the scene in 2008 as Kelli's debut novel, eventually earning a Macavity Award nomination and winning the Bruce Alexander Memorial Historical Mystery Award for best historical mystery of 2008. Kelli is credited with founding the playfully-named Roman noir subgenre, and received a Certificate of Merit from the City and County of San Francisco for her literary innovation.
NOX is currently out of print in its original small press hardcover edition, but is available as an e-book on Amazon, Barnes and Noble, Apple, Smashwords, and through Diesel. Plans are afoot to release it in a trade paperback.
Stand-Alone/Non-Fiction Work

Kelli is currently developing a stand-alone, contemporary thriller, and is also planning to write a graphic novel.  In the meantime, she has contributed a story to the first-ever charity-driven e-book SHAKEN: STORIES FOR JAPAN, available on Amazon.
More news on a non-fiction project is coming soon!